High-quality designer dresses
full of character
"When a woman feels confident, she radiates it. No matter what age, height or size."
About Paula De Jong | Creator & designer PINK – The Label
It started in 2016. Paula started a new adventure. The first years were a search for identity and direction. But what remained paramount: to create a world in which every woman should be able to buy easy and beautiful outfits, which later translated into dresses or dresses.
When a woman feels confident at work, an important presentation, as a wedding guest or any other important event, she radiates that. No matter what age, your height or size. With the right outfit, every woman shines and you feel confident. Our goal is to dress every woman to leave a perfect first impression.
Exclusive dresses, tailored to what our customers are looking for
We learn from every step and in this continuous process we develop strongly. I carefully select international brands and wear them myself first. Besides the beautiful and exclusive boutique styles that we purchase, I also design dresses that complement what the customer asks for. Beautiful handmade prints and new models, exclusively for PINK – The Label.
In this journey I learned: every woman is beautiful and my goal is to give every woman, every age, every shape an outfit with power.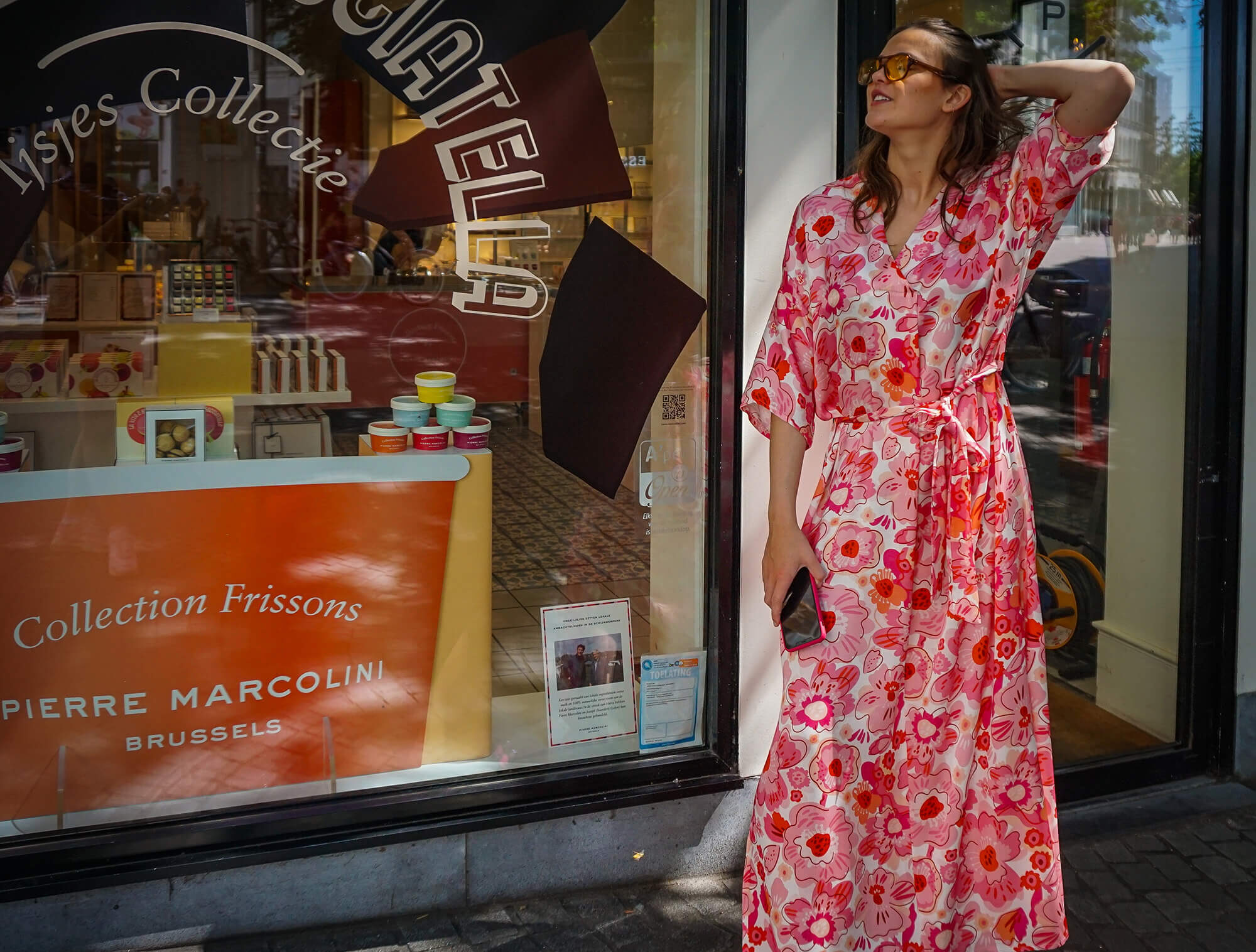 Do you want to offer PINK – The Label in your store?
Buy your favorite dresses that make your store stand out, become one of our trusted resellers.
Ready to blog about us? Become our ambassador!
Do you have a strong opinion that you want to share, do you experience exceptional things that you can write down funny or do you want to help the fashion community with tips and advice?
Soon there will be room for new bloggers who want to write about what concerns them as a fashion blogger. It should be clear from the blogs that you belong to the fashion community.
You don't have to be the best writer (yet), but you do need to have ideas and be open to feedback. Because together with Paula you work on the best version of your blog.
If you are interested, send a short bio of yourself and explain why you would like to blog for us.
What do our satisfied costumers say?
Very fast & great delivery!
My products were delivered super fast! We love the look of the new summer collection and the quality of the fabric! Would definitely recommend.
Stephanie S.
- Leuven, België -
I love PINK - The Label
Very nice shop, beautiful dresses! Paula knows what she is doing, highly recommended.
Sara V.
- Lichtervelde -
Super fast and correct service
Fast delivery and nice packaging
Sanne
- Puurs -
Stay informed!
Subscribe to our newsletter and get a welcome discount of 10%! We will keep you informed of (exclusive) discounts, the latest items and much more!